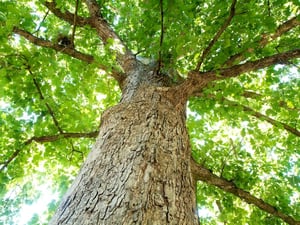 $

150.00
This tree and the double-barrelled cannon are the two main "tourist attractions" in Athens. Here is the wording cut into a stone at the site of the tree:
FOR AND IN CONSIDERATION
OF THE GREAT LOVE I BEAR
THIS TREE AND THE GREAT DESIRE
I HAVE FOR ITS PROTECTION
FOR ALL TIME, I CONVEY ENTIRE
POSSESSION OF ITSELF AND
ALL LAND WITHIN EIGHT FEET
OF THE TREE ON ALL SIDES
WILLIAM H. JACKSON
The current tree is an decedent of the original.
High-quality professional lab color print with a lustre surface at three popular sizes.
Click on the image to see it larger.